UK visit visa for Non-EEA nationals living in Germany
The United Kingdom is a great place to visit: England, Wales, Scotland or Northern Ireland, all have some amazing vacation destinations offering activities for city/culture admirers and nature lovers alike. With the UK visit visa you can visit all these beautiful places.
Have you ever dreamed to see some of the world renowned sights like the Big Ben, Tower of London, the Stonehenge, etc. in London, watch a Manchester United, Liverpool or Arsenal football match or visit the beautiful lake district national park in north-west England?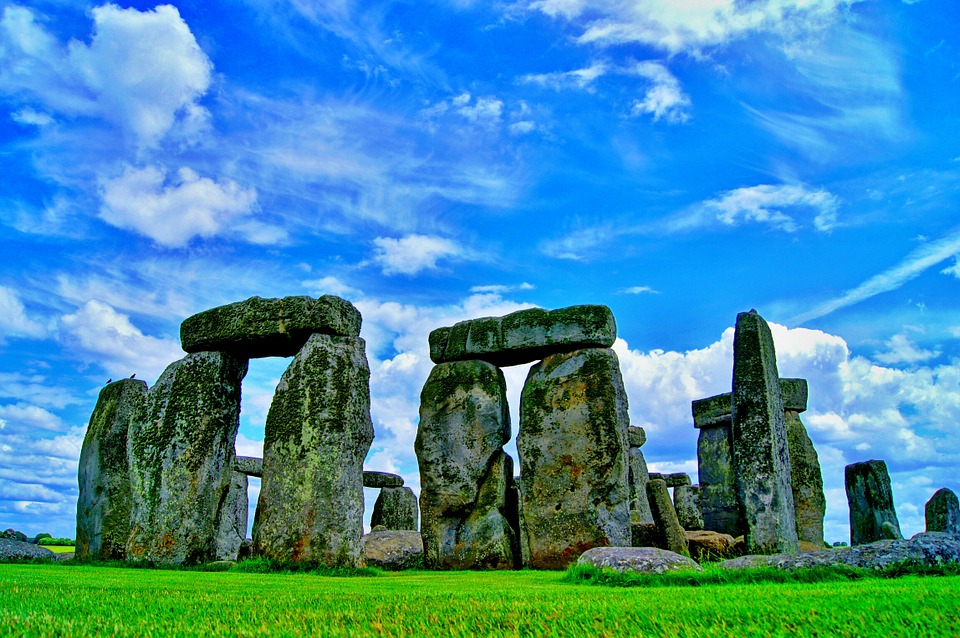 Would you like to see the historical sites of Scotland, enjoy the Scottish Whisky at a distillery, explore the beautiful countryside, or search for Nessie: the Loch Ness monster.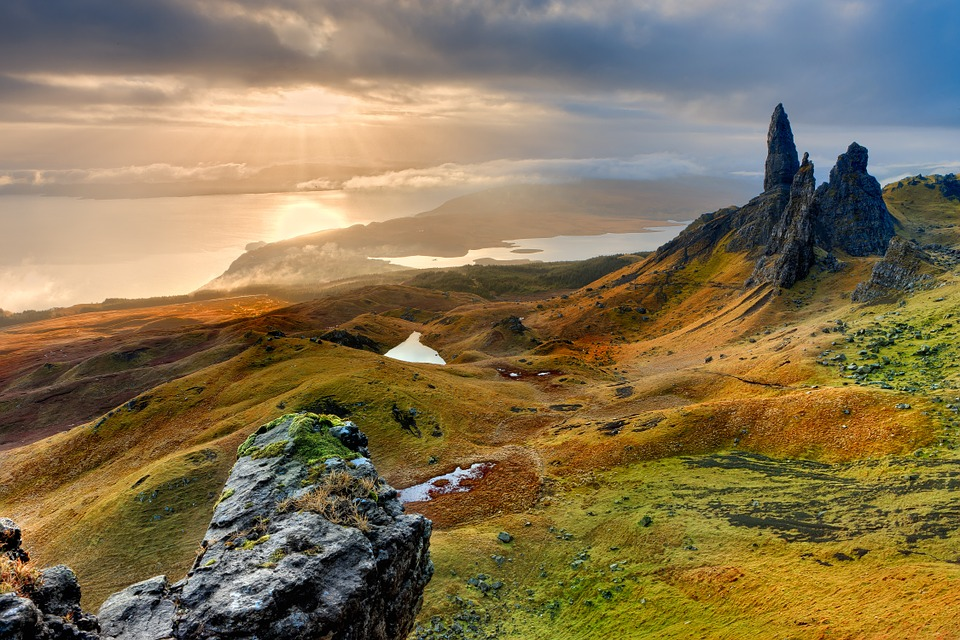 You will not only learn the Celtic culture and the distinctive Welsh language in Wales but also explore the rugged coastlines and the mountainous national parks.
Visit the Northern Ireland for its Norman castles, glacial valleys, and mountains.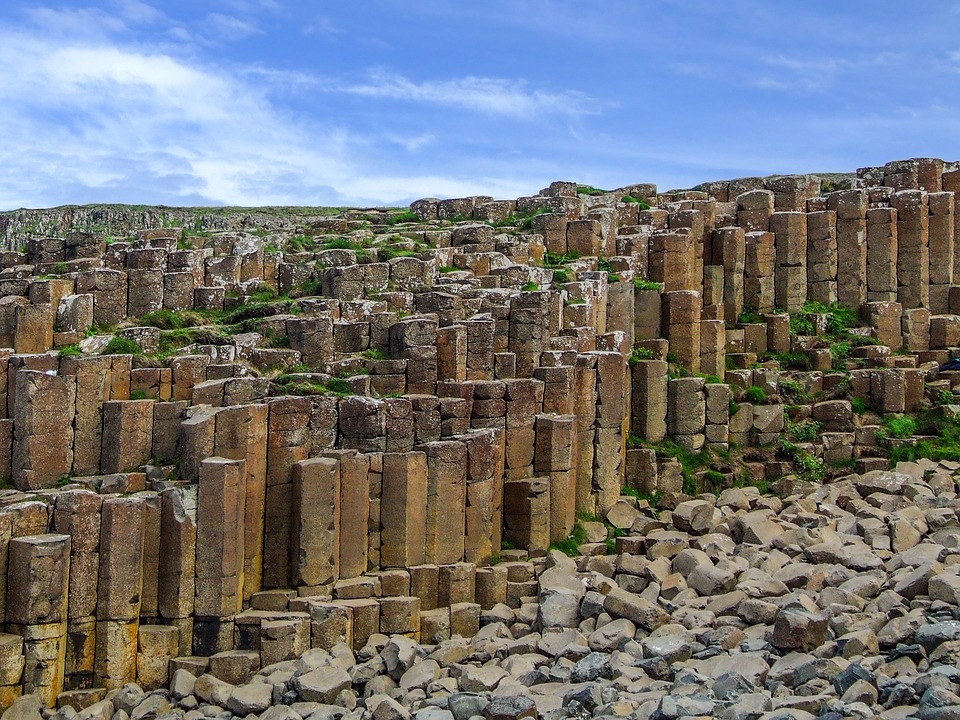 Unfortunately, many non-EEA nationals living in Germany need a visa to travel to the UK as a Schengen visa or German residency permit doesn't allow entry to the UK. In this post, I will explain the process of getting a Visa (tourist) for non-EEA nationals living in Germany.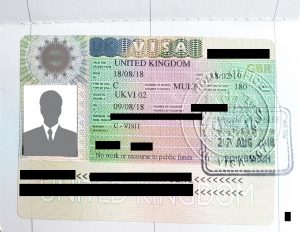 Subscribe to this blog to get notification of my future posts about things to do and places to visit in each country of the United Kingdom.
Download our Android app from the Google Play store to get all the information about, living, studying and working in Germany all in one place.
Do I need a UK Visa?
Before you visit the UK, the most important question you should ask is: Do I need a Visa? You can check if you need a UK Visa here: https://www.gov.uk/check-uk-visa/y
Follow the simple steps:
Select your country
Select the intention for your visit to the UK. For example, if you want to visit the UK as a tourist, select "Tourism"
Select if you will be traveling with or visiting either your partner or a family member in the UK.

If you are traveling with or visiting either your partner or a family member in the UK, you will be asked to select if you have an article 10 residence card.
What is an article 10 residence card?
An Article 10 residence card is a document issued by EEA (European Economic Area) Member States to non-EEA family members of EEA nationals who are exercising free movement rights in another Member State than that of their nationality. For example, the non-EEA spouse of a German national who is living and working in France may be issued with an Article 10 residence card by the French authorities. This will allow the non-EEA national to move visa-free in the EEA Member States.
After following the above steps, you will be shown if you need a visa or not. In case if you need a visa, you will also be informed of the exact visa type you will need.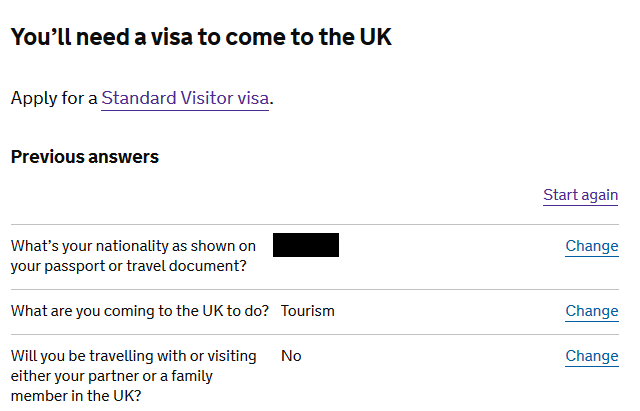 UK Standard Visitor visa
This type of visa is valid for:
visiting the UK on holiday
to see your family and friends,
do business (for example, conference, meeting, etc; but you CANNOT do paid or unpaid work),
take part in sports or creative events, or
receive private medical treatment.
Study for up to 30 days (as far as it is not the main reason for your visit)
It is valid for up to 6 months from the date of issue and costs £93 (as of Sept. 2018), excluding User pay fee (£59) and fees for any selected Value added services at TLScontact. The last time I applied for a UK standard visitor visa (July 2018), I paid €176 including User pay fee and an additional €30 for express courier return (value-added service).
UK Visa type
Fees (as of Sept 2018)
Validity
Earliest you can apply
Average processing time
Visa centers in Germany
Standard Visitor
Visa Fee: £93

User pay fee: £59

Up to 6 months (multi-entry)
3 months before the intended date of travel
2~3 weeks (maybe longer during the rush season)
Düsseldorf

Munich

Berlin
How to apply?
Go to https://www.visa4uk.fco.gov.uk/home/welcome and create an account (if you don't have one already; otherwise log in to your existing account).
Login into your visa4uk account and select:

"Apply for myself" – if you are applying for yourself
"Apply for someone else"  – if you are applying for a family member or a friend

Fill in the form that appears. Make sure you fill in all the details as mentioned in your passport and other supporting documents.

You may see a notification that says "Please note there is an additional fee…". This refers to the User Pay fee mentioned above.

Select the visa type, that was suggested by https://www.gov.uk/check-uk-visa/y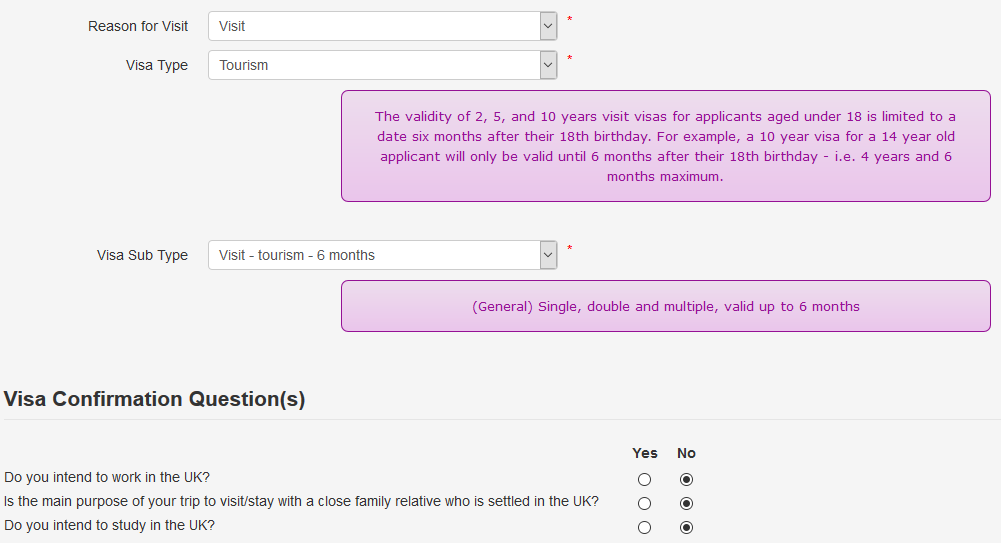 Note the reference number starting with "GWF". It will be needed later on.
Now select "Create application"
Now select "go to application" and fill in all the details thoroughly.
Sign the declaration (Electronic Signature)
Book an appointment (You will have to select a location from Düsseldorf, Munich or Berlin). In my experience, Düsseldorf has the fastest processing time. You can check the visa processing times here: https://visa-processingtimes.homeoffice.gov.uk/y
Pay the visa fee (~ €176 in Aug 2018). There are many options to pay the visa fee like PayPal, Master/Visa cards, Maestro cards, etc.
Note: If you want to withdraw your application, you may only get a full refund of visa fee if you cancel the appointment and submit a written request at least 5 days before your scheduled appointment.
Once the payment is successful, go to https://uk.tlscontact.com/de/dus/splash.php
Select the same location from step 8 at TLScontact website.
Click register (if you don't already have an account). Otherwise login into your existing account.
Click "Add an applicant" (Blue button at bottom of the page).
Enter the GWF number from "step 5", all other details as mentioned in your passport.
If you select the return courier service, it will cost you €30 in addition. If you don't select this service, you will have to come back to the visa center to pick up your passport after the visa is issued (or rejected). I would highly recommend this service if you don't live near one of the visa centers.
Required Documents
Most common documents needed for the tourist visa (for adults) are:
| | | | |
| --- | --- | --- | --- |
| Document | Original | Photocopy (A4 size) | Comments |
| Application form | | printout | Completed application printed from visa4uk.fco.gov.uk; don't forget to sign it – multiple signatures are needed. |
| Appointment confirmation | | printout | printed from visa4uk.fco.gov.uk (by clicking "view appointment" button) |
| Payment confirmation | | printout | printed from visa4uk.fco.gov.uk (by clicking "view payment" button) |
| Payment confirmation for value-added services | | printout | If any value added service is purchased via TLScontact |
| Current Passport | Yes | | valid for > 6 months |
| Old Passport(s) | Yes | Yes | Expired passport or passports of any previous nationalities |
| Relevant visas in current / old passport(s) | | Yes | esp. Old / current UK visas |
| German residence permit (Aufenthaltstitel) / Visa | Yes | Yes | valid for > 6 months |
| Anmeldebestätigung | Yes | Yes | Only need if your German Visa doesn't mention your address in Germany |
| Financial documents | Yes | Yes | E.g.- bank statement(s), last 3 salary sheet or letter from employer (see below) |
| Letter from employer (if applicable) | Yes | | The letter should be on a company letterhead. It should be written in English (or translated to English) and state your role, salary, the start date of employment, length of employment and contact details of the company. |
| Proof of studying / university enrollment (studienbescheinigung) | Yes | | The letter should be on a University letterhead. It should be written in English (or translated to English) and confirm your enrolment and leave of absence. |
| Proof of Business activities | | Yes / printout of confirmation Email | If you are undertaking activities related to your employment in Germany, e.g., business meeting, conference, etc. You should provide a letter from the inviting organization stating what you will be doing in the UK |
| Sponsorship document (if applicable) | | | If a third party (a business, relative or a friend) is sponsoring your visit to the UK. The document should show proof that the third party has enough resources to support you, themselves and their dependents. |
If the documents are not in English or Welsh, you may need to get them translated. Each translated document must contain confirmation from the translator that it is an accurate translation of the original document, the date of the translation, the translator's full name and signature, and the translator's contact details.
Minor's (under 18 years of age) may need a birth certificate (stating relationship to parent/guardian), signed a letter from parent confirming anyone accompanying the minor, and details of care and accommodation arranged in the UK, and a copy of parents' passport.
The following PDF issued by Government of UK explains which documents are needed for UK standard visitor visa in depth:
https://assets.publishing.service.gov.uk/government/uploads/system/uploads/attachment_data/file/549692/Visitor_Supporting_Documents_Guide_-_English_version.pdf
Visa appointment
You and every who is applying with you (friends/family) have to be present in person.
Carry all required documents in original (to be on the safer side) and a photocopy (A4 size). In case you forget to get a photocopy, most visa centers have a photocopying machine (but they charge as much as 50 cents per copy).
Arrive at the visa appointment location 15 minutes in advance.
Don't carry too much luggage or any dangerous items – your bags will be checked before allowing you to enter in.
In case if you have opted for courier return for your passport, you may be asked to fill an additional form confirming the return address.
Once your name / GWF number is called, you have to submit all the documents followed by biometrics (fingerprints and photo will be taken).

Note: There are no British officials present at the time of document collection. There will be no formal visa interview. You will not be asked any questions (only document collection). The TLScontact representatives will blindly collect the documents you provide them. They will not tell you if something is missing or is extra. It is your duty to make sure you provide all the documents you want to be considered for your visa process (There is no harm in providing an extra document, but failing to provide even a single required document can result in a rejection).
Note: Make sure you have don't have any tattoos (like Henna) on your fingers that will hamper them from obtaining fingerprints.

TLScontact will retain your current passport and copy of all the documents. You will be given a TLScontact checklist (Example below) and sent a confirmation email as well.This is the end of the visa application procedure.

Note: There are some paid value-added services that allow you to apply and keep hold of your passport during the decision making process. You will have to submit the passport at a later point in time for visa stamping.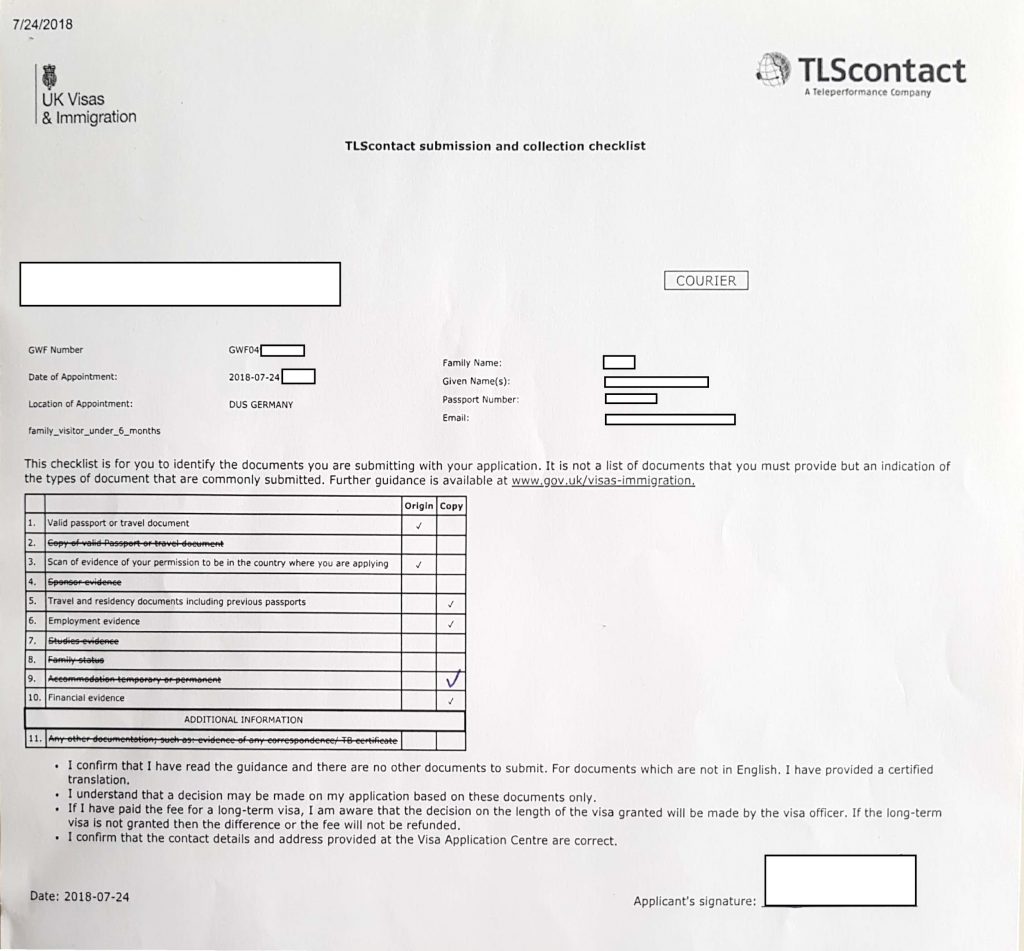 Normally, after 2-3 weeks you will receive a notification email that your passport is ready for collection. You can track the progress of your visa on TLScontact website.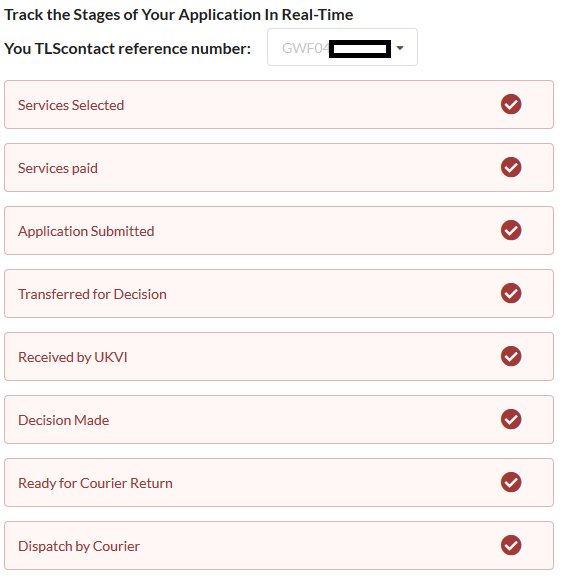 Passport collection
If you have opted for express courier return, you will receive your passport by courier (Usually it is sent by DHL express. You have to be present at home to collect it as a signature is needed. It is not delivered to neighbors or Packstation).

If you have opted for express courier return, you will need to go the visa application center with the following documents to collect your passport (once you receive a confirmation that the passport is ready for collection):

TLScontact checklist.
Original and photocopy of a Photo-ID (for example: Driving license or Aufenthaltstitel).
If collected by someone else, they will need original Authorisation form and representative's valid photo ID document (copy & original) in addition to the above two documents.
If collecting for a minor, a copy of the birth certificate is required.