7 mistakes to avoid when you arrive in Germany
It doesn't matter which country you come from. Arriving for the first time in Germany can be intimidating. Here are the seven mistakes most people make when they first arrive in Germany
1. Jaywalking
The moment you arrive in Germany, you are in a culture knit in discipline and following the rules. Breaking traffic rules is a taboo, which includes jaywalking. Disrespecting the red man might invite an angry stare from the passerby. Even if the street looks empty with no car in sight, unless the signal is green, do not cross the street. Even when you see others jaywalking, wait there.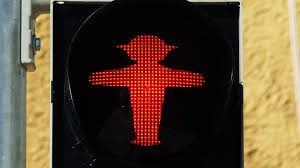 Meanwhile the ducks in my town!(It's a fake video, but you get the idea)
KAISERVIERTEL: ENTEN WARTEN AUF GRÜN.

KAISERVIERTEL SAARBRÜCKEN: ENTEN WARTEN AUF GRÜN.

Dieses Video aus dem Kaiserviertel erreichte uns gestern. Die Enten warten wirklich bis es grün ist. Danke noch an Oliver, Dennis und Julian für das Video.

Posted by Ed Saarland on Thursday, May 3, 2018
2. Not carrying cash
If you've heard the phrase, 'Cash is king in Germany' and have been ignorant about it. You would regret it. You've had dinner and done with the desert, only to know that the restaurant does not accept the card and now you have to look up for the closest ATM to withdraw the money.
SEE ALSO: 7 things only who live in Germany understand
Don't forget to like us on facebook
3. Being late and not apologizing
In some cultures, being late is okay. In some, it's a sign of importance. However, in German culture being late is considered a sign of ignorance. It will take some time to understand that when someone says we meet at 10:00am, (s)he assumes that you will be there by 9:50- 9:55am.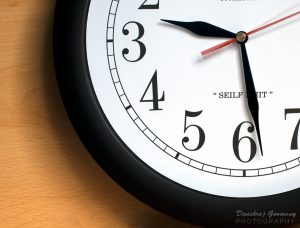 4. Walking in the bike lane
When you arrive in Germany, you will notice that many footpaths have a division with different color marking. One side of the lane is marked with a bicycle symbol. It should be obvious that you should not walk there. However, being oblivious and unhabitual to the practice, you are sure to walk in the bike lane and irk a few cyclists.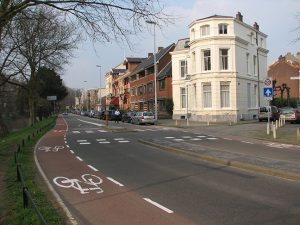 Do subscribe to the blog if you wish to learn more interesting things about Germany
5. Signing a contract without reading
When you first arrive in Germany, you will need an apartment, sim card, internet connection etc. When you go out to get one, you will find really attractive offers. You will be tempted to hop on to one and sign the contract without reading the fine lines. Only to find later that, the price would skyrocket after initial year or two. The cancellation policies are strict and trap customers into paying more. Thus read the contract carefully, if you can't understand German, take help of someone who can.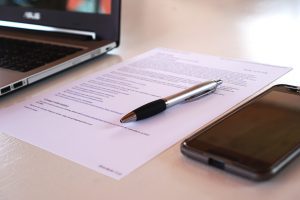 6. Sunday blues
Because it's Sunday, you decide to take a walk in the city and do some shopping. Only to your displeasure, the city center is deserted and shops are closed. Furthermore, Sunday is a quiet day in Germany. Meaning, you are not allowed to do anything that makes a loud noise. This would include vacuuming and using the washing machine if you have a nosy neighbor.
SEE ALSO: 7 Tips to mentally prepare for studying in Germany
7. Mixing up your garbage
Waste segregation is taken very seriously in Germany. There is a different dustbin for plastic/packaging waste, biowaste, paper/cardboard waste and other waste. In addition, there is community dustbin for brown glass, green glass, and medical waste. Learning which garbage goes into which dustbin would take some time. In the beginning, you will be surprised how annoyed your neighbors get when you mix up the garbage. Some of you might end up paying fines too.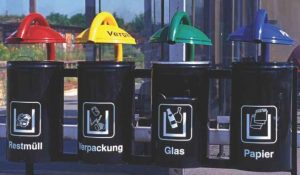 SEE ALSO: 7 Reasons why living in Germany is awesome
What do you feel about living in Germany? Have you lived or living in Germany? How many points do you agree with? Let me know in the comments.
Do subscribe to the blog if you wish to learn more interesting things about Germany