How to find an apartment in Germany?
Finding an apartment in Germany can be a very frustrating experience, especially in bigger cities. If you are looking for an apartment, then there is no time to waste. The demand for apartments is very high in larger cities. This blog post provides some tips on how to find an apartment in Germany.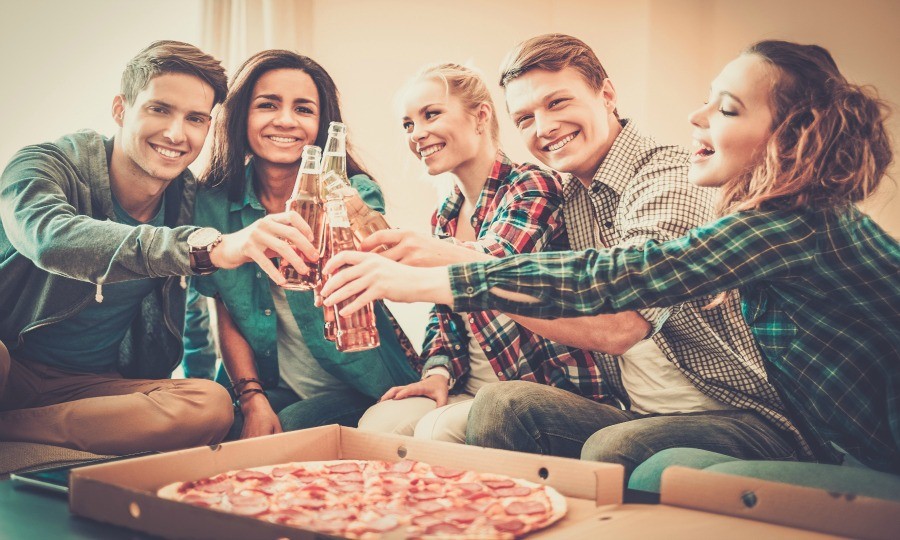 WG / Wohngemeinschaft (flatshare)
I have spent 3.5 years of my life in Germany living in WGs. WG or Wohngemeinschaft  literally translates to "living community," which has a far more positive and inclusive ring to it than "flatshare." In Germany, WGs usually tend to be pre-established, with new flatmates moving in and out. WGs are considered by many Germans to be an indispensable stage in their lives on way to becoming a fully-grown adult. WGs have\ been an amazing experience for me.
Let me tell you why:
Meet new people: It helps to meet new people (foreigners and/or Germans living in the WG) and grow your social network. In a majority of the WGs people socialize, eat and party together. If there are Germans living in your WG, it will help you to integrate into the German Culture faster.
Save Money: WGs are a good option if you are looking for a cheap place to live. WGs usually provide a private bedroom with shared kitchen, living room (optional) and bathrooms. In addition, when you move into a WG, you do not have to buy a kitchen, shower curtains, etc. as it already exists. Plus, the cost of internet, utilities, cleaning supplies, etc. are shared.
Share responsibilities: In WGs, responsibilities for maintaining the WG-apartment are shared. This is esp. helpful if you are new to Germany and not used to the Germany way of living. For example, I didn't have to take care of paying the rent, the electric bill, heating cost etc. as these responsibilities were taken over by the more experienced flatmates. In addition, flatmates who were living for longer-term always provided useful tips about living in Germany, for example: what to buy from where, how to register at the Rathaus, etc.
Living Short term/flexibility: Many times, it is possible to find a WG room if you are looking for something short-term. Usually, it is hard to find a cheap apartment for 3-6 months period.
In many WGs, you can quit the contract earlier, if you find a suitable candidate as a replacement for your WG-room. In addition, in some WGs the notice period (for contract termination) is relatively shorter (1 month) as compared to the normal notice period of 3 months.
Cleaning: If you live alone, you are responsible for cleaning the whole apartment on your own. But, in a WG, the work of cleaning the common areas is divided amongst everyone who lives there.
Having spoken of all the advantages of a WG, there are also some disadvantages. Living together with new people can be nice, but it can be also exhausting. Some downsides of living in a WG are:
Lack of privacy: this is the most obvious disadvantage of living in a WG. For example, you want to go to sleep early, but your flatmate is having some friends over.
Shared resource: For example, you want to go to the toilet urgently, but one of your flatmate is taking a very long shower
Cleaning: Well, this point has both a good and a bad side. The good side is mentioned earlier. But, with so many people living together, common areas become dirty very fast if everyone doesn't stick to the cleaning schedule strictly.
There also exists something called as a Zweck-WG, or "needs-must flatshare,"; it is kind of an oxymoron in German, since it takes the ideals enshrined in the term "living community" and combines them with the realities of two people sharing a space and the rent but very little else.  It is nothing more than a means to save money.
The good websites for finding a WG room are:
Also, official student rooms provided by Studentwerk can be WG rooms (Check the local studentwerk website from the city). These apartments are available only to students.

Wohnung / Haus (Apartment / House)
Wohnung / Haus is an apartment or a complete house. They consist of some rooms, a kitchen, and bathroom(s). Cellar, garage, etc. may or may not be included. If you are looking for an apartment with a bedroom, living room, and dining room, you should search for a "3-Zimmer-Wohnung" (Kitchen and bathrooms are considered to be included). A studio like an apartment is generally called a "1-Zimmer-Wohnung".
Many apartments are unfurnished (Unmöbliert). When Germans say "Unmöbliert", they actually mean completely unfurnished. The apartment may not have a kitchen sink or a single light bulb! Make sure that you find out what is included in the apartment before moving so that there are no surprises later on!
Tip: A good idea is to look for an apartment with Einbauküche (Fitted kitchen) or Pantryküche (Kitchenette) so that you do not have to worry about buying and fitting a kitchen as well.
SEE ALSO: 7 Mistakes to avoid when you first arrive in Germany
How to find an apartment:
Real estate agent: The easiest way to find an apartment is through an Immobilienhändler(in) / Markler(in), a real estate agent.
Watch Out: You may have to pay a fee to the agent (As of recent things are changing and the responsibility for paying the agent fee is moving from the renter to the landlord/Owner)
Newspaper: Another way of finding an apartment is by looking for advertisements in local newspapers (language may be an issue here for non-German speakers).
Word of mouth: Maybe your friends or colleagues know of someone who is moving out and you may be able to apply for the apartment. If the person moving out is known by your friends directly, they may be able to convince him/her to recommend you to the house owner directly. This may turn the odds in your favor when there are many applicants for the apartment.
Websites:

Some other options for searching accommodation (all types) are advertisement websites like:

Check relevant facebook groups and pages, and the marketplace for advertisements.
Tip for Short Stay: Try looking for "Zwischenmiete" on all the earlier mentioned websites.
What is Zwischenmiete?
It is when a person subleases his/her apartment /WG room/house for a short period of time. Many times students need to move to another city/country for a 3-6 months internship. During this time they put up their apartment/WG room for Zwischenmiete. A big advantage of Zwischenmiete is that the apartment is usually furnished and one doesn't need to buy any furniture for the short duration.
Some options specifically focusing on shorter stay (all types of accommodation) are:
Basic documents needed to rent a flat
Passport / ID document (Ausweis)
Salary confirmation (Gehaltsnachweise) or Bank statements (Kontoauszüge)
Schufa bonitätsauskunft (Creditworthiness report)
What is SCHUFA?
SCHUFA is an agency that evaluates the credit score of an individual. Banks, Online Shops, and other companies report to these credit agencies report your actions so they have records of every bank account, loan, hire purchase and debt. Apartment/house owner may ask for a Schufa bonitätsauskunft. If your credit score is low, it is an indicator that you may not be able to pay the rent. The better the credit score, higher the chances you are accepted for an apartment. Schufa bonitätsauskunft may be hard to get for someone not already living in Germany. Ask the landlord beforehand if a Schufa bonitätsauskunft is needed or not.
So now that you know how to find a flatshare or apartment in Germany. Your next task would be to sign the rental contract. However, do not rush into signing the contract yet. There are a few very critical things that you need to keep in mind before signing the rental contract. Which I cover in my next blog along with general advice on living in an apartment in Germany.
Please subscribe to our blog to be informed about the updates or like us on facebook.
Download our Android app from the Google Play store to get all the information about, living, studying and working in Germany all in one place.