Why Germany offers free education to foreigners?
"Universities are motors of economic welfare, they attract people to Germany"
Marijke Wahlers
head of the international department of the German Rectors' Conference (HRK).
The Aging Population
Germany has the third highest population ( ~21%) of people above 65 (source: World DataBank) and hence, needs young skilled workers to get the economy going. International students after finishing their studies are keen to stay back at least for some time or in case of many for life. A study suggested 69.2% of students stay back in Germany after completing their study course. This helps Germany fulfill the lack of skilled workers.
The Goodwill Factor
At the same time, Germany is very aware that they shouldn't get a bad reputation for "brain-drain" in the world. Students going back to their own countries after studying in Germany for free create goodwill for Germany and give Germany a good name in the international community, which benefits Germany in the long run (and for acquiring new students). In addition, students going back (with knowledge of the German language), are a potential partner for international collaboration with German companies.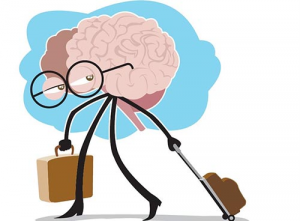 SEE ALSO: Advantages of being a student in Germany
The Partial Truth
Also, the idea that higher education in Germany is free is only partially true. Students still have to pay an administration fee of €150-€250 a term, for which they get access to canteens, sports facilities, a student travel card, etc.
While there are no tuition fees for bachelor degrees at state universities, some states will charge students for so-called "non-consecutive" masters degrees, i.e. courses that don't build on the subject they have studied as undergraduates. Those who drag their feet and take too many semesters to complete their courses also have to start coughing up additional fees in most of the states. So there is still money following in the German education system.
The money flowing in from private source was around €2.8 billion in 2015.
KISS – Keep It Simple Silly
Germany universities don't invest a lot in developing accommodation for students. Most students (around 90%) have to search for privately rented accommodation (which is not cheap).
German universities also save money by not investing in resources to provide a very structured course. Students have to organize their own studies. There is no one to hold your hand and lead you through the study course. The burden of learning is on students and not the university. Also, the number of Professors/lecturers to students is very low.


The Politics
Yet another reason ( that I have heard of) is to do with politics. After 2006, some states set fees to university but had to hastily scrap them under pressure from the public and left of center parties.
CAUTION
"Free University for overseas students – and indeed German students as well – may come under increasing pressure after 2020, when Bundesländer (states) will be forced to run balanced budgets"
Ulrich Müller
head of policy studies at the Centre for Higher Education. Some universities are already charging a small fee for foreign students on select courses.
The Conclusion
Starting from Winter Semester 2017 the state of Baden Württemberg reintroduced tuition fees for all non-EU Students. All non-EU students taking up places in institutions will be required to pay fees of €1,500 per semester. Whereas, for a second degree, students will pay a reduced fee of €650 per semester.
German universities affected by the changes to tuition fees include: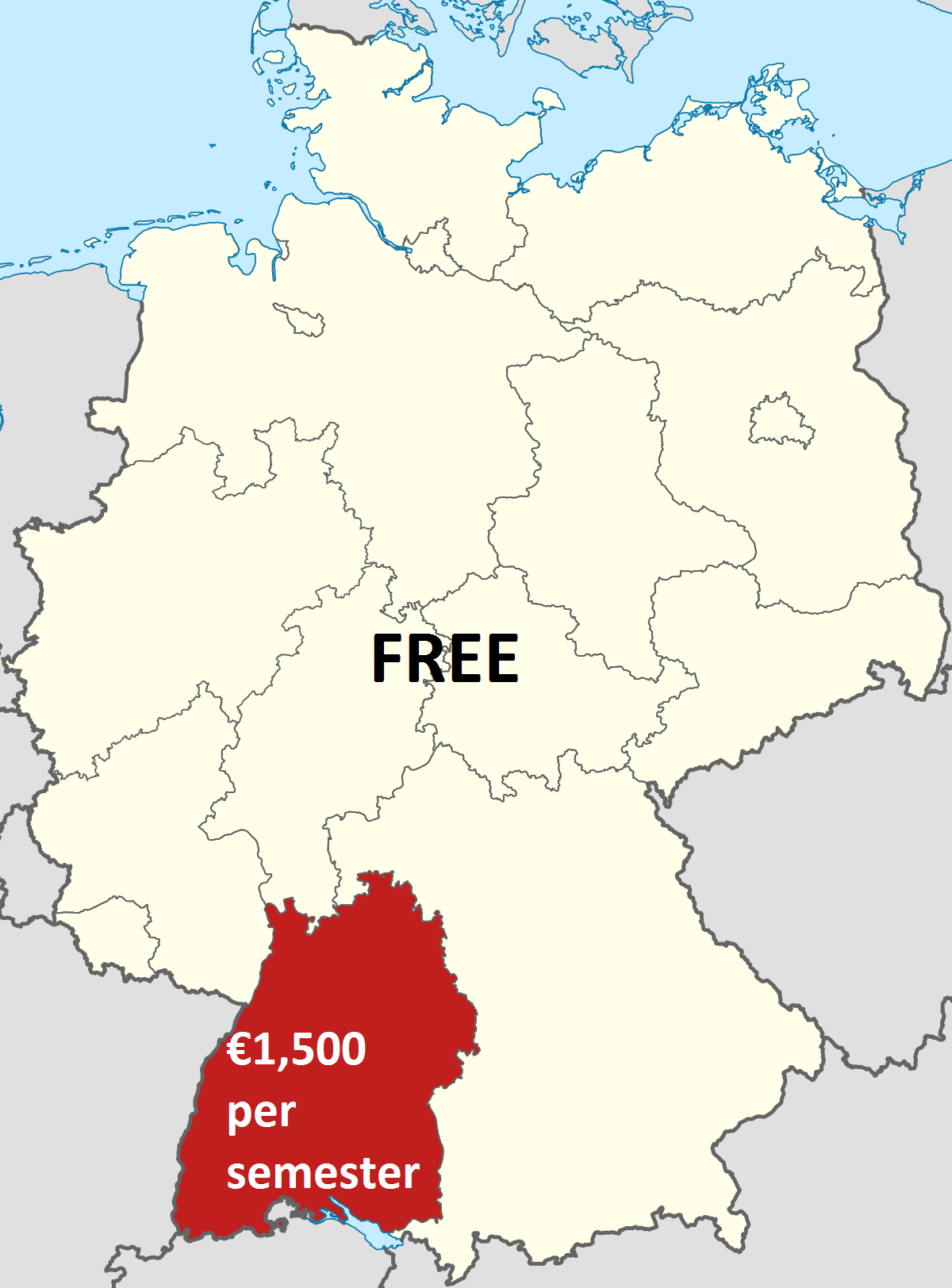 Universität Freiburg
Universität Stuttgart
Ruprecht-Karls-Universität Heidelberg
Universität Konstanz
KIT, Karlsruher Institut für Technologie
Universität Mannheim
Eberhard Karls Universität Tübingen
Universität Ulm
So if you are planning to study in Germany, check our blog How to apply at a university in Germany? and start planning now. Before it's too late.
If you want to be informed on more about studying and living in Germany, do not forget to subscribe to our blog and like us on facebook.
Download our Android app from the Google Play store to get all the information about, living, studying and working in Germany all in one place.